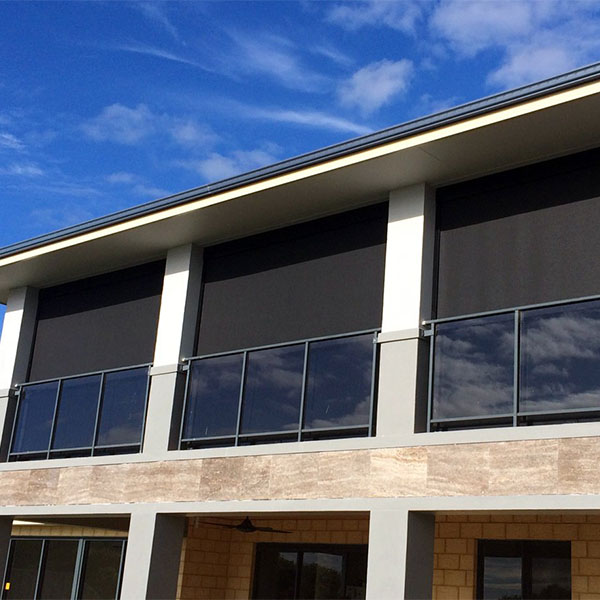 Outdoor Blind operator
At LMT where we offer cutting-edge automatic outdoor blinds designed to enhance your living space and provide the perfect solution to various challenges. Say goodbye to solar heat, glare, harmful UV rays, and privacy concerns with our state-of-the-art outdoor blinds.
Optimal Sun Protection and Privacy:
In modern homes, large glass windows are a common architectural feature, allowing ample sunlight to enter. However, this also brings along solar heat, glare, and harmful UV rays. Our LMT Alutech outdoor blinds, equipped with the latest technology, provide an optimum solution to these issues. By cutting heat and glare, they improve the efficiency of your air conditioning system while allowing you to maintain control over privacy. Enjoy a comfortable and shaded environment, free from prying eyes.
Versatile and High Wind Resistant:
Our outdoor blinds are designed to withstand the outdoor elements with ease. Thanks to their high wind resistance, they are suitable for a variety of outdoor spaces. Whether you have a balcony, patio, or any other area exposed to the elements, our blinds will provide reliable performance. Choose from automatic or manual operation, depending on your preferences and convenience.
Poolside Paradise:
Relaxing and enjoying poolside moments becomes even more delightful with our LMT Alutech outdoor blinds. Our Zip Screens offer the perfect solution to beat the summer heat, allowing you to unwind in the shade. The special mesh screen fabric not only cuts heat but also provides vision and fresh air, creating a comfortable and insect-free environment during the evenings.
Enhanced Balcony Living:
Transform your balcony into an extension of your living room or bedroom with our Klymate Zip Screens. These outdoor blinds offer protection from direct heat, partial coverage against rain, and much-needed privacy from neighboring residents. With their high wind resistance design, they can be installed on any floor, giving you the freedom to enjoy your balcony space without compromising on comfort and convenience. Choose between automatic or manual operation for ease of use.
Experience the Difference with LMT Alutech:
Choose LMT Alutech for exceptional automatic outdoor blinds that combine functionality and style. Our blinds are designed to elevate your living spaces, providing optimal sun protection, privacy, and comfort. Say goodbye to excessive heat, glare, and privacy concerns with our innovative solutions.
Contact us today to explore our range of automatic outdoor blinds and discover how LMT Alutech can transform your outdoor living experience. Enjoy the benefits of improved sun control and enhanced privacy in style and sophistication.
Brands Available
Services from LMT are trusted, reliable and professional.