Sliding Gate Opener
we offer a wide range of automatic sliding gate systems designed to meet the diverse needs of our customers. Whether you're looking to secure your home, office, or any other premises, our advanced solutions are tailored to deliver exceptional performance and reliability.
At LMT Automation, we understand that every property has unique requirements. That's why we provide a comprehensive selection of automatic sliding gate options, including single-leaf and double-leaf configurations, to suit various entrance sizes and architectural styles. Our gates are meticulously designed and crafted using premium materials to ensure durability and withstand the test of time.
What sets us apart is our commitment to seamless integration and user-friendly operation. Our automatic sliding gate systems are equipped with cutting-edge technology, including advanced sensors, precise control mechanisms, and intelligent safety features. These elements work together to provide smooth and efficient gate movement while prioritising the safety of pedestrians and vehicles.
To guarantee optimum performance and longevity, we rely on industry-leading gear motors and automation components. Our gear motors are known for their exceptional power, efficiency, and quiet operation, allowing for swift and reliable gate opening and closing. With our automated systems, you can effortlessly control your sliding gate using various methods such as remote controls, keypads, or smartphone applications, providing you with unparalleled convenience and security.
At LMT Automation, we take pride in our customer-centric approach. Our dedicated team of experts is always ready to assist you in selecting the most suitable automatic sliding gate system for your specific needs. From initial consultation to installation and ongoing support, we ensure a seamless and hassle-free experience throughout the entire process.
Brands Available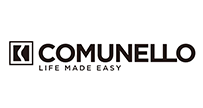 Services from LMT are trusted, reliable and professional.