Telescopic Automatic Sliding Gate
Telescopic Automatic Sliding Gate
Experience the innovation of the LMT Telescopic Gate, a remarkable solution for those seeking a space-saving gate design without compromising on functionality. Unlike traditional sliding gates, this gate category comprises two or three leaves that cleverly overlap when opening, effectively minimising the space required for operation.
When the gate begins to open, the leaves smoothly glide along parallel ground guides, neatly folding and overlapping each other. This seamless motion is made possible by the cable pulling kit, ensuring optimal performance and efficiency.
Automating a telescopic gate is a breeze with LMT. The gear motor is applied to the main leaf, where the rack is installed. As the first leaf moves, the second and/or third leaves move simultaneously, thanks to the cable pulling kit. It is worth noting that the additional leaves move at a faster pace than the first leaf. To ensure controlled gate stroke, it is advisable to use a low voltage gear motor equipped with state-of-the-art electronics, allowing for speed adjustment. For this purpose, we recommend the Heavy Duty Sliding Gate Motor—a remarkable low voltage gear motor with an encoder, complemented by an integrated two-channel 433.92 MHz rolling code radio and electronic control panel.
Embrace the numerous advantages of the telescopic gate system offered by LMT Automation:
Maximizing Space: Even if you have limited space, our folding door design enables a wider passageway, ensuring easy accessibility without compromising on the available area.
Utilizing Internal Spaces: The telescopic gate doesn't encroach upon internal spaces, allowing you to dedicate those areas to other purposes such as maneuvering space or creating a beautiful garden.
Enhanced Speed: With its intelligent design, the telescopic gate opens and closes faster than a single leaf gate, ensuring efficiency and convenience in your daily operations.
Choose LMT Telescopic Gate for a smart and space-efficient solution that combines superior functionality, speed, and space optimisation. Experience the future of gate automation with LMT Automation today.
Brands Available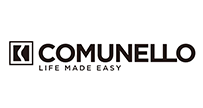 Services from LMT are trusted, reliable and professional.